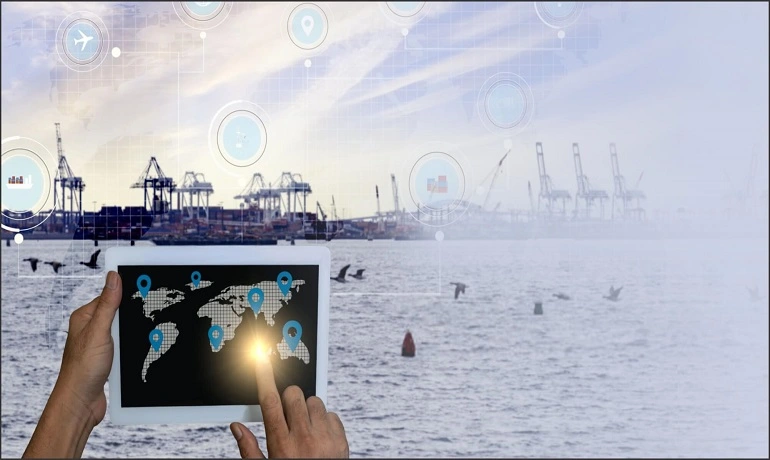 Facing globalization, increased compliance complexity, and heightened customer demands; companies are taking up advanced technologies to transform their supply chain into more robust business centers.
Hesitation, over-thinking, and unwillingness to invest are maybe some of the reasons you must have decided against the implementation of software for your freight forwarding business. The positive outcomes by far outweigh the reasons for avoiding a Freight Forwarding Software. Here, we attempt to outline some of the benefits that you must readily opt for Effective Logistics Management with ERP Systems.
The use of real-time data is improving the supply chain experience for both logistics providers and consumers like transporters and shippers. Delays can be unavoidable at times but real-time data about any delays help re-plan or simply being aware.
Warehouse managers, Transporters, and carriers run on tight schedules and at times, tight on resources as well. Real-time information assists in managing schedules and resources. Alerts are configured using technology and software that gathers and shares in-the-moment delivery tracking or inventory counts.
Seamless Coordination between functions
Technological advances have made it possible to transfer data at greater speeds than ever before. Speed delivery of data can also cause an overload if not managed properly. Logistics and supply chain work functions to ensure their customers are provided information in easy-to-understand formats.
Internal functions too must have ready access to this data for smoother processing. Technology and innovations like workflows make this possible through software for freight. Workflows allow for automation and seamless communication between your teams. The fluid functioning of internal functions results in increased quality of service for your customers too.
It can be quite frustrating when you are not making business as expected. This is especially true when your sales leads are not followed up, driving to the loss of potential prospects. Amazingly, technology can aid in such scenarios as well. Freight Management Software comes with CRM to help organize your entire sales life cycle right from Marketing Campaigns, Revenue Targets, Leads, and Opportunities to Client Acquisition.
Best-in-class support services
A software solution is said to be comprehensive when it can even deliver value on lesser appreciated fronts like Implementation and Support. These aspects, though not on the priority for many logisticians, make the basis for the best output of your investment in the ERP for logistics management. Solutions must provide 24×7 Support via chat, email, and phone. You'd expect exceptional service from your freight software support team for your queries about the freight software.
The technology used in your freight forwarder solution makes it cordial when it comes to data exchange between other standard systems. EDI makes it extremely smooth for data exchange between carriers, customs, and other authorities. Logi-Sys has an inbuilt EDI module that ensures connectivity with other business partners in the supply chain like
Ocean Carriers (via INTTRA)
Customs and Ports
Customers (via customized interface)
Tariff Listing, Duty and Auto Tax calculation
Integration with country-specific Customs software
Logi-Sys freight forwarding management software digitalizes end-to-end operations Of Logistics & Freight Forwarding companies globally. We have packaged CRM, Billing, and Financial Accounting into one solution to facilitate the smooth functioning of your entire operations. It is a one-stop solution to monitor the status of goods, custom clearances, current orders, and shipments.